Minneapolis Business Litigation Lawyer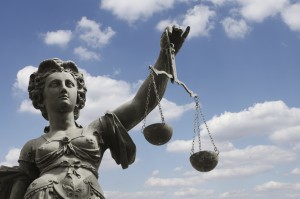 There are times when businesses find themselves in a litigation situation. This can happen for a number of reasons and that is why having an experienced attorney on-hand to help take care of these matters is very important.
Matthew J. Gilbert has experience in commercial litigation matters, helping businesses through their legal issue in order to achieve the best possible result. As a St. Paul & Minneapolis business litigation attorney, Matt has an established track record in achieving the best conclusions and giving sound advice to reach those resolutions.
Experienced In Many Areas Of Commercial Litigation
There are many types of business litigation cases that can come about. Any time an agreement is breached or one party perceives that an agreement has been breached, litigation can result.
The following are some of the common types of disputes that businesses are met with:
Payment disputes
Contract disputes
Shareholder disputes
Partnership dissolutions
Management liability
Breach of fiduciary duties, where each party owes the other party a set of duties that ensures the relationship works. Any breakdown of that relationship can result in duties not being carried out.
If you and your business are dealing with these issues or any others, the Gilbert Law Office, PLLC can help you through them. The impact is that of in-house counsel without in-house cost. In other words, you receive the same aggressive representation that you would receive if you employed attorneys in-house. The difference is that you don't have to pay the high cost. Some matters can even be resolved outside of court in order to reach a quick, low-cost resolution.
Protecting Your Business Interests
It is important to have a Minnesota business litigation attorney working with you when an issue comes about because your attorney knows how to get results. Unfortunately, there are businesses that lose a lot when they are not properly represented and this can cause them to go out of business. Going out of business can translate into lost jobs and lost dreams. Fortunately, there are tactics that can be used to obtain the best result.
You will also receive the sound advice that you need. If you find yourself in a situation where a complex business deal could possess the potential for litigation, you have an attorney working for you who can evaluate the situation and help you avoid litigation by giving you the advice you need to make sound decisions. So not only do you receive the representation you need in cases where you may be sued or need to sue, but you receive advice that can help you avoid litigation. This will save you money, preserve your reputation, and allow you to do business with confidence.
Contact A Minneapolis & St. Paul Business Litigation Attorney
Businesses face legal matters, which is why it is important to have an experienced business litigation lawyer in your corner advocating for your interests. Matthew J. Gilbert has extensive experience representing clients in business litigation matters. To learn more about how he can help you, call 612-564-3622 for a free consultation.