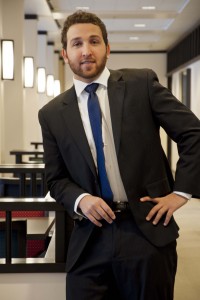 Since its establishment, Gilbert Law Office, PLLC has helped individuals and small businesses throughout Minnesota that are in need of legal support in family legal matters, business litigation, and consumer protection matters. Individuals and businesses receive the individualized approach that they deserve and there is no legal matter that is too large or too small.
The staff at Gilbert Law Office, PLLC understands that legal issues come about for practically everyone. Matthew J. Gilbert has the experience and the knowledge to guide you through the legal process. You can count on having a strong advocate in your corner that understands your needs and can provide you with the attention that you deserve.
A Strong Commitment To The Client
At Gilbert Law Office, PLLC, there is a strong commitment to you. This commitment includes:
Returning your calls as soon as possible.
Responding to emails promptly.
Availability to meet you in-person so you are able to speak with your attorney face-to-face.
Communicating with you so you know what is happening every step of the way. This is so you do not have to wonder what is occurring in your case.
Practice Areas
Matthew J. Gilbert serves Minneapolis, St. Paul, and the entire Twin Cities area in the following practice areas:
Family law – Divorce, child custody, spousal maintenance, parenting time, prenuptial agreements, post-decree issues, property division, and more.
Business litigation – Assisting businesses facing legal disputes involving contract disputes, management disputes, breach of fiduciary duties, and more.
Consumer protection – Helping consumers who have been victimized by debt collectors, companies reporting improper credit information, businesses that do not follow through with their obligations, and more.
Because legal matters can come about at any point in a person's life or for a business simply trying to serve its customers from day-to-day, it is important to have an experienced attorney on-hand to help you with those matters.
Strong Client Advocacy
When these issues do come about, whether it is divorce, contempt of court due to a judgment not being carried out, or a creditor has broken the law by issuing an illegal threat, you have access to an effective and very strong advocate. The case will be thoroughly investigated so all of the details can be gathered. This is how your interests are protected in the right way. You can count on Matthew J. Gilbert having an in-depth understanding of your case and taking that understanding to the negotiation table or the courtroom so you can receive the best result in your case.
Contact A Minneapolis & St. Paul Attorney
Gilbert Law Office, PLLC is dedicated to ensuring clients have intelligent and competent representation when dealing with family, business, and consumer protection. It is very important to not face a legal matter on your own or have less than adequate representation. Matthew J. Gilbert has the experience you need to succeed in your case. To learn more, call the office today at 612-564-3622 for a free consultation.